THE NIGHT MARKET | TIME OUT
May 31, 2016
By Emma Joyce
This will be one of the hottest winter markets of the season. Carriageworks and Vivid Sydney have come together to create a large-scale contemporary food and wine market that'll run over two Saturday nights in June with stalls from Porteño, Young Henrys, Thievery, Cornersmith and Cake Wines.
There'll be more than 50 stallholders, featuring some of the industry's most respected names cooking over flames. Visitors are invited to chat to the chefs from Billy Kwong,Efendy, Icebergs and others about the providence of their produce, which will all be sourced from within New South Wales.
The event also celebrates local winemakers from the Hunter Valley to the Canberra Region, as well as beer and spirit makers. Archie Rose will be there, as will Slow Wine Co and Vale Creek Wines. Plus, there'll be local heroes like Pepe Saya and Single Origin Roasters, plus cheese, cakes and many other items on sale.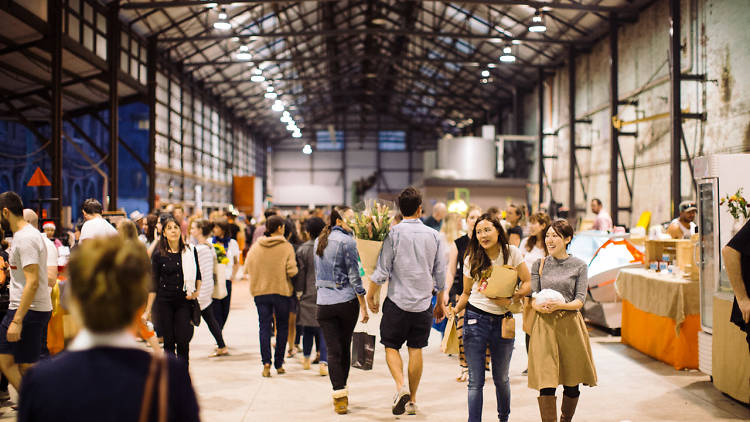 Photograph: Daniel Boud